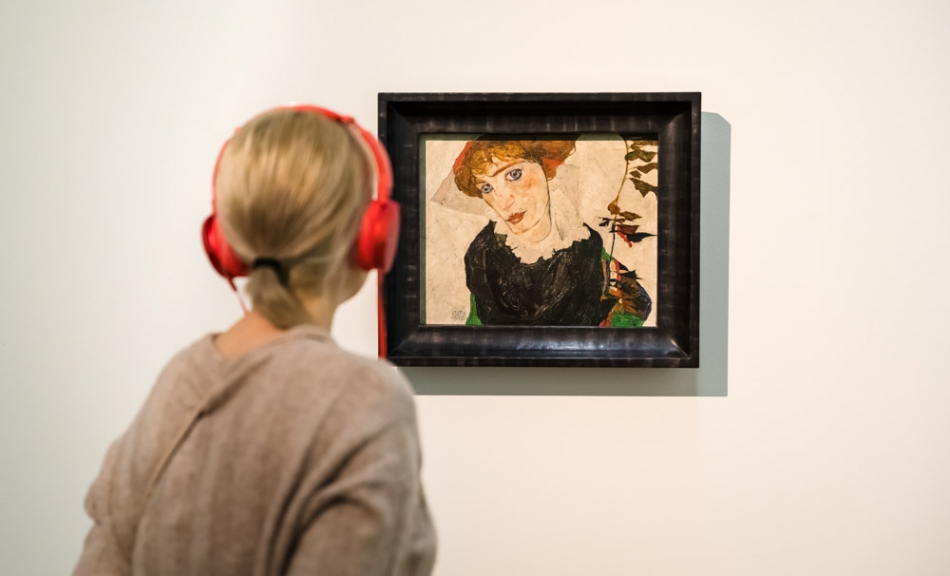 AUDIOGUIDE
Musically framed audio guide tours offer information and background knowledge about the Leopold Collection, works of art, artists, and architecture. Special audio guide tours in German and English are available for special exhibitions.
Rent per audiogudie: EUR 4,00
Audioguide special offer "Take 2": EUR 7,00
Languages available for the Leopold Collection: German, English, French, Italian, Spanish
Available languages for special exhibitions: German, English
Audioguides are available at the admission desk on presentation of an identity card.
---
APP
You may download the Hearonymus Audioguide App to learn more about the Leopold Collection and select special exhibitions.

Price per download: EUR 3,99