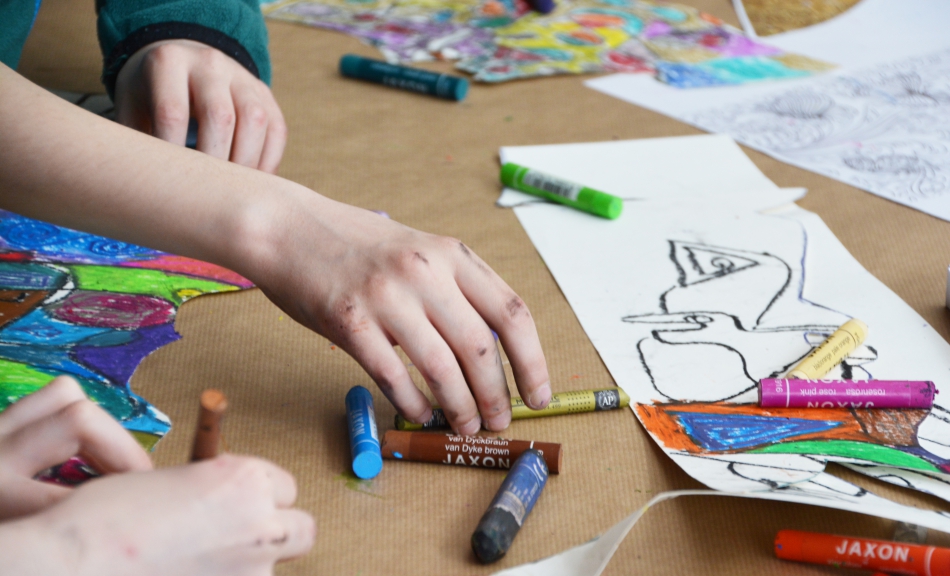 LEO KIDS STUDIO
Are you 6 to 12 years old?
Would you like to listen to exciting stories about artists and their works?
And, most of all, would you like to put your creativity into practice and let your imagination run wild?
Then an exciting afternoon at the LEO Kids Studio is the right place for you!
Every Sunday the LEO Kids Studio revolves around works of art in the Leopold Museum. We paint, draw, knead, shape, tear, cut, print, and glue. Together we playfully transform small and large ideas into our own works of art, experimenting with a wide variety of materials, colors, and shapes. Let the masterpieces of the Leopold Collection and the exhibitions in the Leopold Museum inspire you during a short guided tour! Join in and discover!
Themes of the LEO Kids Studio are all based on current highlights of the collection, special exhibitions, as well as festivals and seasons.
Please note that the language spoken in the LEO Kids Studio is German.
---
EVERY SUNDAY: 3 pm to 4.30 pm
3 pm: Short guided tour featuring select works of art
3:45 pm to 4.30 pm: Workshop at the studio
Admission incl. guided tour and material fee per child: EUR 4,50
Reduced admission for one chaperone: EUR 8,00

---
Due to the limited numbers of participants, we recommend registering in advance, until two days before your visit.