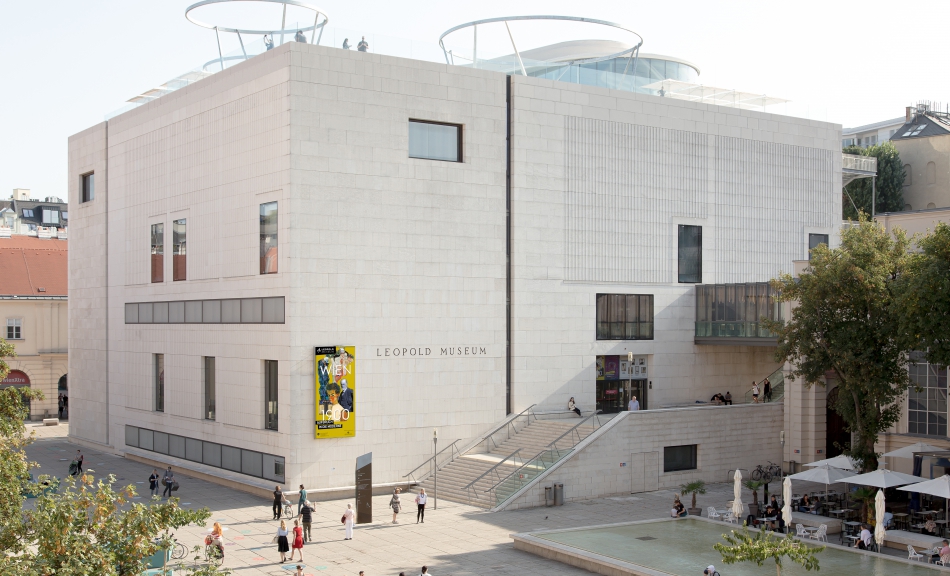 OPENING HOURS
Daily except Tuesday: 10 am to 6 pm
Tuesday closed!
Open on public holidays!
Open daily in June, July & August.
---
IMPORTANT Information
Dear visitors, due to the recent attacks on works of art in numerous European museums caused by activists, we have to ask you to leave your all bags (handbags, backpacks, etc.) as well as jackets, coats and hats in the cloakroom. Furthermore the carrying of liquids of any sort is prohibited. We thank you for your patience as waiting times may occur at the entrance. Thank you for your understanding in protecting our works of art. The directors of the Leopold Museum
---
If you have any questions or suggestions feel free to contact our support: besucherservice@leopoldmuseum.org
---
Opening hours may be subject to change. Please call in advance to confirm whether a visit of the galleries is possible at the desired time. The accuracy of the information is not guaranteed. From alterations of the opening hours to changes of individual exhibits, no claims can be made.