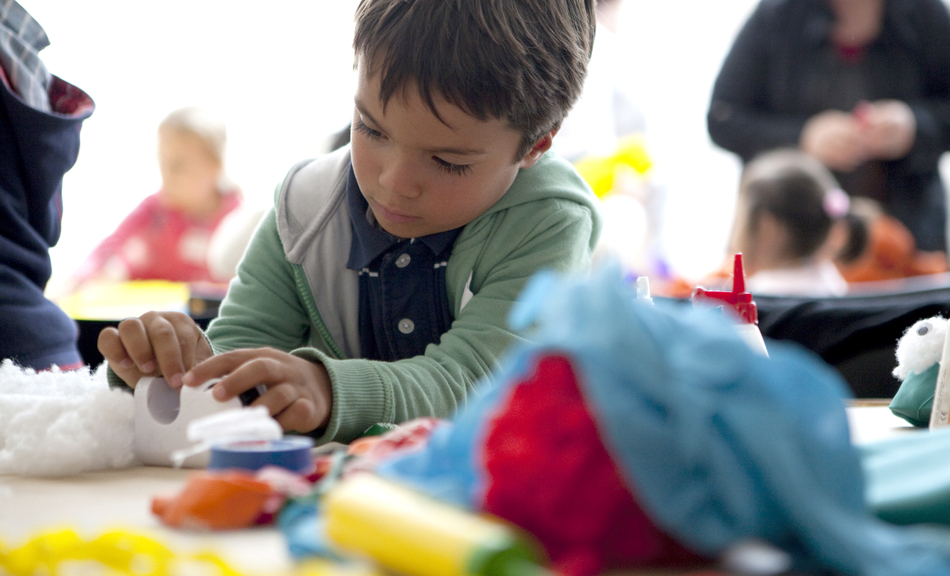 Workshops for Kids

For our workshops for groups of children aged 5 years or older we put the fanciful encounter with art in the limelight. By ludic tours through the collection or special exhibitions, the kids get on the track of the secrets of selected artworks and get impulses for the ensuing workshop. Here we will experiment with manifold materials and artistic techniques. The workshops of 1.5 hours for kids for sure make the visit of the museum an exciting and creative experience!

Fees for school groups
Admission, incl. guided tour and contribution for material per child: EUR 5,-
The minimum number of participants is 13 kids (for smaller groups a fixed rate of EUR 65,- will be charged)
Free admission for one accompanying person per group.
Although the workshops are held in German, we welcome children from all over the world.
Fees for private kids workshops
Guided tour including workshop and expenses for materials (1,5 hours; max. 15 kids per group): EUR 135,-
Admissions not included (http://www.leopoldmuseum.org/en/tickets/admission)