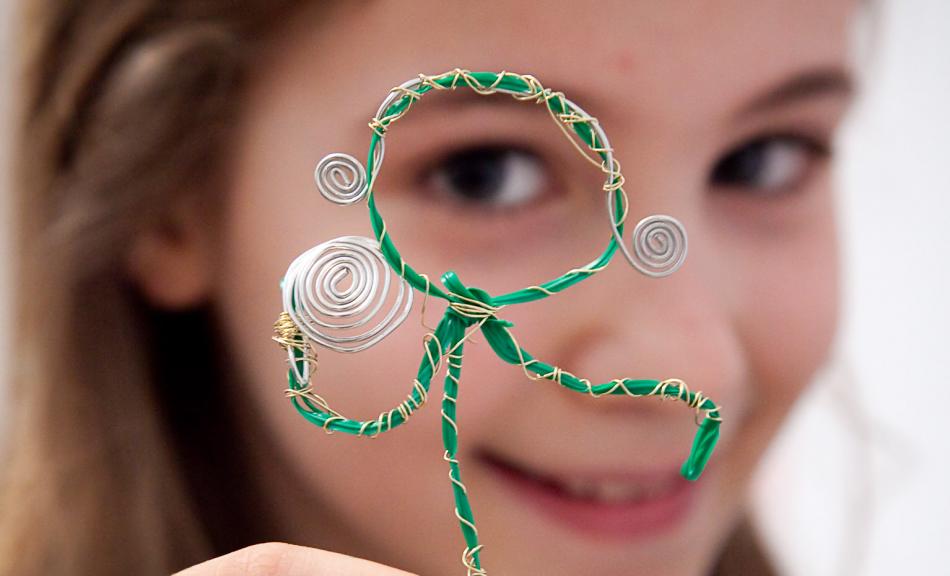 LEO Kids Atelier
Are you between 6 and 12 years old? Do you want to hear exciting stories about the artists and their art objects? And above all, do you want to act out your creativity and give your fancy full scope? Then the LEO Kids Atelier is certainly the very thing for you and will offer you an exciting afternoon!
Every Sunday between 2pm and 5pm, everything in the LEO Kids Atelier turns on the art objects at the Leopold Museum. We paint, draw, knead, forge, tear, cut, print and glue. Together we turn small and big ideas into your own art object. We experiment with different materials, colors and shapes.
Take a quick tour to the masterpieces of the Leopold Collection and the special exhibitions and let yourself inspire! Participate and discover - these are the orders of the day!
Of course the LEO Kids Atelier is oriented towards the current highlights of exhibitions, seasons and holidays.
Since only a limited number of places is available, we suggest to register per telephone or per email (on weekdays). Tickets can be purchased until 15 minutes before the beginning of the guided tour.
General Information
Every Sunday, 2pm to 5pm
2pm: quick guided tour to selected art objects
2.30pm to 5pm: Kids Atelier
Admission, incl. guided tour and contribution for material: EUR 4,50
Reduced admission fee for one accompanying person: EUR 8,00
Advice for accompanying persons
For accompanying persons we offer a general guided tour through the collection or special exhibitions on Sunday at 3pm. The guided tour is included in the admission.
Although the workshops are held in German, we welcome children from all over the world.
For further details on upcoming LEO Kids Ateliers, please click here (in German).