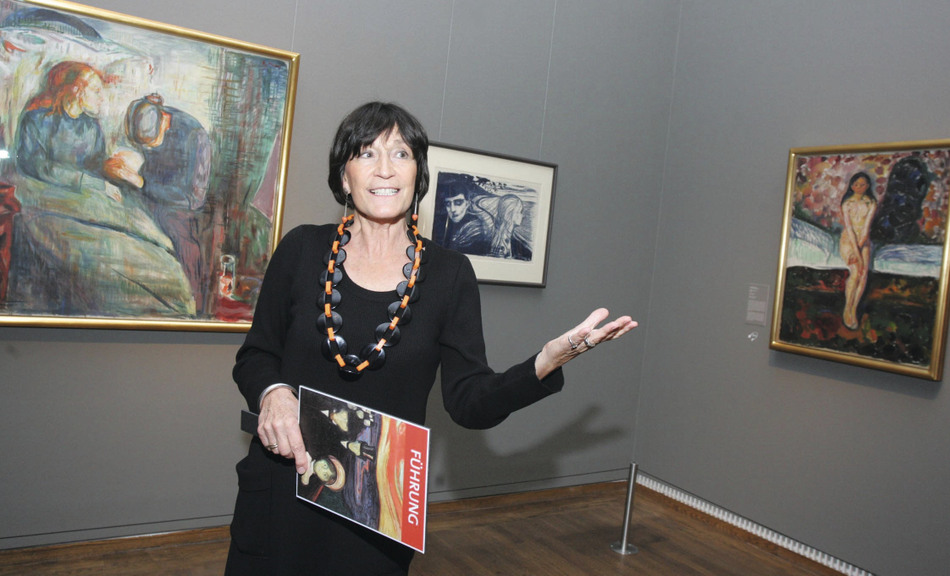 Guided Tours upon Request
The Leopold Museum offers guided tours for private groups, companies and travel groups. Our skilled and experienced art educators give an insight into the history of the collection and guide you to the highlights of the permanent and/or special exhibitions. Of course we consult your wishes and offer guided tours with special focuses. If you need further information or some advice, feel free to contact us.
Group size
max. 25 persons per guided tour
For larger groups we can organize two or more guided tours at the same time.
Languages
Guided tours for groups can be booked in the following languages: German, English, French, Italian, Spanish, Serbian and Hungarian.
Wardrobe
A wardrobe is at your groups' disposal at no charge.
Ear-Phones
If required and depending on the size of the group we equip the groups with ear-phones for the comfort of everybody.
Payment
Please use the group sales desk to get your tickets.
Booking request
Please make your request as soon as possible, at least 10 days in advance of your visit
Fees
Guided tours during opening times:
Guided tour, 1 hour: € 95,- (plus admission)
Guided tour, 1.5 hours: € 135,- (plus admission)
Thursday 6pm – 9pm
Guided tour 1 hour: € 135,- (plus admission)
Guided tour 1.5 hours: € 185,- (plus admission)
All fees incl. 10% VAT
Guided tours out of opening times: Leopold Tour
Daily except Tuesday and Thursday, the guided tour starts between 6pm and 7pm
Guided tour 1 hour
up to 20 persons: € 970,-
21 - 50 persons: € 1.460,-
51 - 80 persons: € 1.890,-
81 - 110 persons: € 2.210,-
All fees incl. 10% VAT
Fees for Tuesday and Thursday upon request!