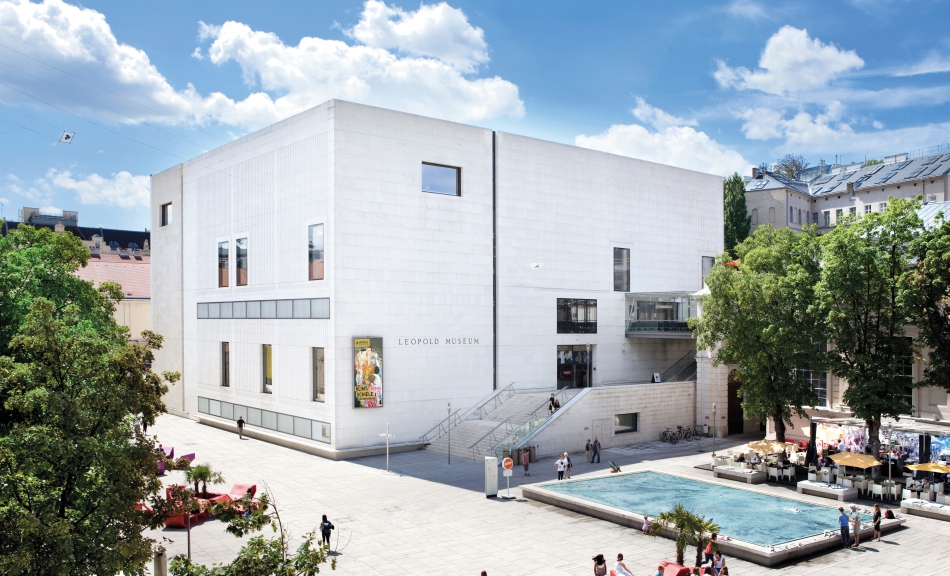 Business-to-Business
If you are a tour operator or hotel employee and you are interested in a long lasting cooperation, voucher agreement or any other exclusive service, please feel free to contact us.
For some proposals on how a cooperation might look like, click here.
For information on travel groups, click here.
For information on our guided tours and workshops, click here.
All certified tourist guides of Vienna are allowed to guide through the Leopold Museum. Accreditation is not required. Please show your ID at the cash desk in order to visit free of charge - with or without a group. We will gladly provide you with any additional material you might need for preparing your visit. Please contact Regina Beran-Prem.