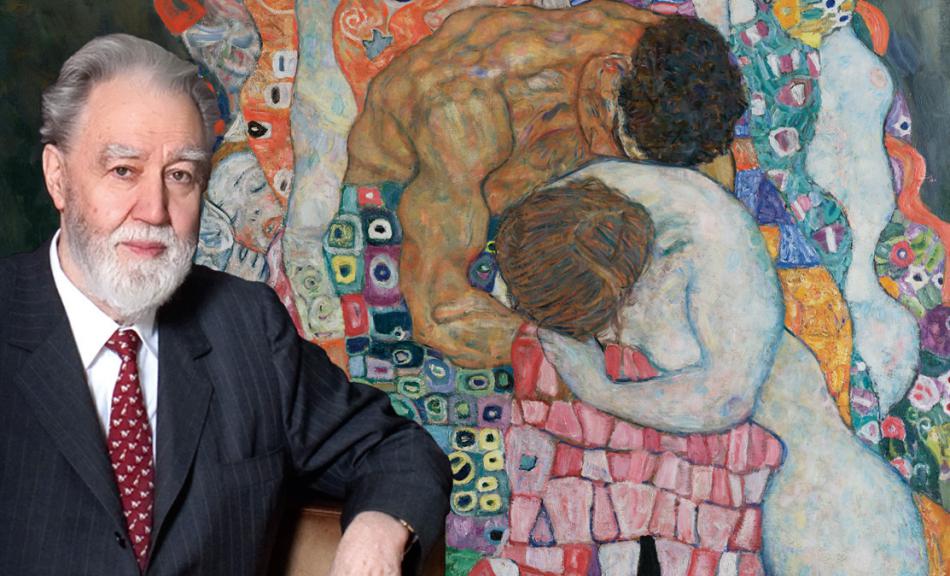 RUDOLF LEOPOLD
Art Collector, Benefactor, Museum Founder
Rudolf Leopold was born on 1st March 1925 in Vienna. After World War II, he studied medicine at Vienna University, earning his doctorate in 1953. Alongside his medical studies, he started studying art history, and from the early 1950s began collecting art.
From the beginning, he concentrated on works by Egon Schiele – an artist who had largely faded into obscurity and was perceived merely as a national artist phenomenon. His fascination for Egon Schiele led Rudolf Leopold to rediscover the artist and to compile, over several decades, the world's largest and most eminent collection of works by Schiele. Along with his publications – including the 1972 Schiele monograph featuring a catalogue raisonné of his paintings – his priority was to initiate and organize Schiele exhibitions in Austria and abroad, which contributed significantly to the international recognition the artist and other outstanding protagonists of Viennese Modernism are afforded today. As early as 1955, Rudolf Leopold compiled a selection of works by Schiele for an exhibition on Austrian Modernism shown at the Stedelijk Museum in Amsterdam, which attracted international attention. Further important presentations of Schiele works from Rudolf Leopold's collection were held in London (1964), New York (1965), Munich (1975), Tokyo (1979), Venice (1984), Zurich (1988), Hamburg (1995) and Brussels (1998). Aside from Schiele as the crystallization figure of the collection, Rudolf Leopold focused on Austrian art from the second half of the 19th and the early 20th century. Masterpieces by numerous exponents of this era of Vienna around 1900 – among them works by Gustav Klimt, Oskar Kokoschka, ­Koloman Moser, Richard Gerstl, Alfred Kubin, Herbert Boeckl and Albin Egger-Lienz – provide a congenial art historical frame of reference. The collection further comprises a comprehensive selection of artisan craftwork from the Wiener Werkstätte, including items of furniture, ceramics, glasses, jewelry, as well as book and poster designs in keeping with the concept of the Gesamtkunstwerk, or universal work of art. Art from the 19th century features in the collection with major works by ­Friedrich Gauermann, Ferdinand Georg Waldmüller, Emil Jakob Schindler, Tina Blau, Olga ­Wisinger-Florian and Anton Romako.
We owe it to the generosity of the collectors Rudolf and Elisabeth Leopold that they brought their collection, comprising some 5000 exhibits, into a non-profit private foundation in 1994. This was done in conjunction with the Republic of Austria and the ­Austrian National Bank which, in turn, undertook to build a museum to house the collection and to help finance the running of the museum. This alliance between the civic commitment shown by Rudolf and Elisabeth Leopold and the visionary conduct of political decision makers acting as advocates on behalf of the public has secured this outstanding private collection for Austria and made it permanently accessible to the public with the ­museum's opening in 2001.
Rudolf Leopold was awarded the honorary title of professor in 1982 for his achievements in the field of visual arts. In 1997 he received the Cross of Honor for Science and Art, First Class, bestowed by the Republic of Austria, and in 2007 was named an officer of the French order Arts et Lettres. Rudolf Leopold passed away on 29th June 2010 in ­Vienna and was laid to rest on 6th July at Grinzing Cemetery.