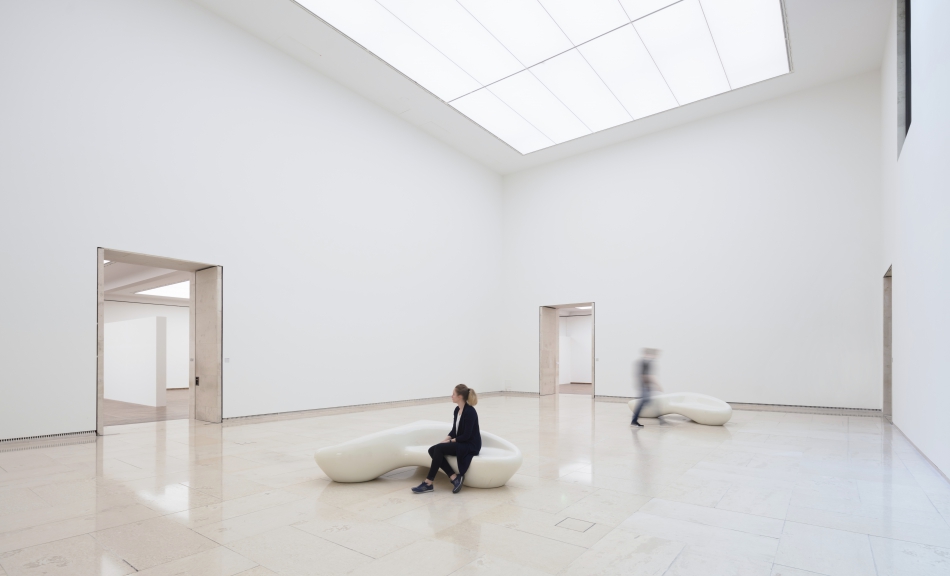 Lower Atrium, Level -2
The Lower Atrium is ideally suited as an event room due to its lofty height and beautiful shell limestone cladding – suitable for lectures, receptions, gala dinners, and conferences.
In addition to the Lower Atrium, up to four additional museum rooms are available on Level -2. Depending on the exhibition layout, museum galleries can be booked in combination with the Lower Atrium, thus achieving a total event area of up to 1,240 m2. The availability of the rooms on Level -2 depends on the museum's exhibition schedule and can therefore only be guaranteed by detailed request.
249 m²
EQUIPMENT
Chairs, tables, bar tables, leather seating, ambient lighting, dimmable ceiling lighting
SEATING OPTIONS
Gala dinner: 150 persons
Theater: 200 persons
Cocktails: 250 persons
Conference: 80 persons