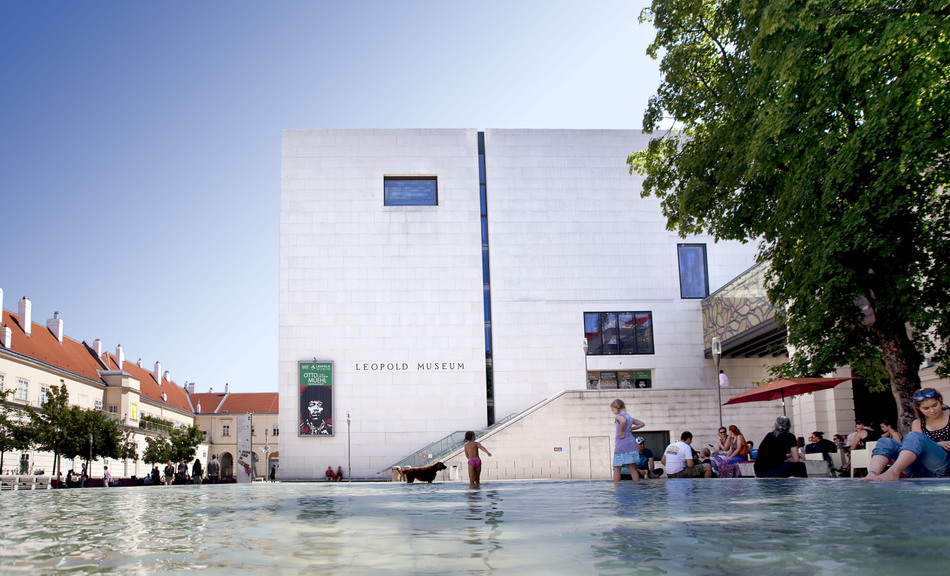 The Leopold Museum Private Foundation

In 1994, the Leopold Collection was consolidated by Rudolf Leopold into the Leopold Museum Private Foundation - a foundation on a puplic benefit / non-profit basis - with the support from the Republic of Austria and the National Bank of Austria.
The core of the collection consists of the most important compilation of works by Egon Schiele in the world. In addition, Austria's Classical Modernism movement is represented by major works by Gustav Klimt, Albin Egger-Lienz, Oskar Kokoschka, Richard Gerstl, and Alfred Kubin among others.
There were 5,266 inventoried works of art at the time of the foundation's establishment.
Purpose of the foundation:
Quote pursuant to Art. 2 of the founding document:
(1) The foundation's purpose shall be to preserve the collection established by the founder on a permanent basis, to open it to the public by means of a museum, and to catalogue and study it in order to document its contribution to Austria's cultural development, in particular, the Modernist movement which started in Vienna at the beginning of the 20th century.
(2) The foundation shall exclusively and directly pursue a non-profit-making objective within the definitions of the Federal Tax Code. It shall have no profit motive.