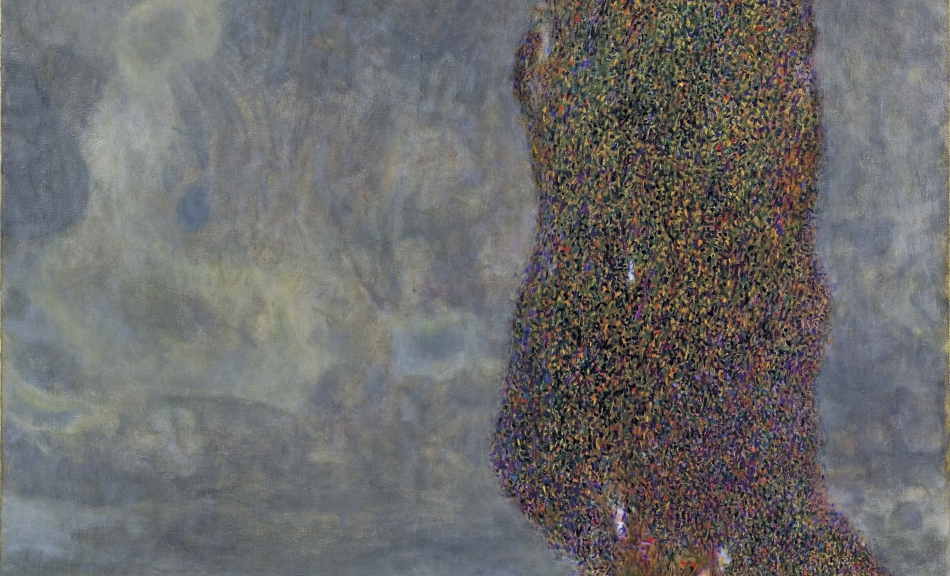 Gustav Klimt, Approaching Thunderstorm (The Large Poplar II)
Between 1900 and 1907, Gustav Klimt spent the summer months with the Flöge family at the guesthouse of the brewery in Litzlberg, where he found calm and inspiration. He discovered interesting motifs right in the immediate vicinity, even completing two paintings of this large poplar. These are the only two landscape paintings in which Klimt expresses a mood through his use of clouds.

The imposing tree, painted in pointillistic-seeming "trout-like dabs", towers up towards the sky behind the small chapel, which still stands there today. While the Pointillists, however, dissect reality into individual dots made of pure paint, Klimt uses each of these finely nuanced miniature surfaces to depict an individual leaf. The powerful storm clouds brewing above are likewise depicted using the finest nuances of colour. The column of the poplar divides the painting's square area into variously sized surfaces. While the calm before the storm dominates the mood of this painting, the majestic tree depicted therein eventually succumbed to another thunderstorm, being struck and felled by lightning in 1928.