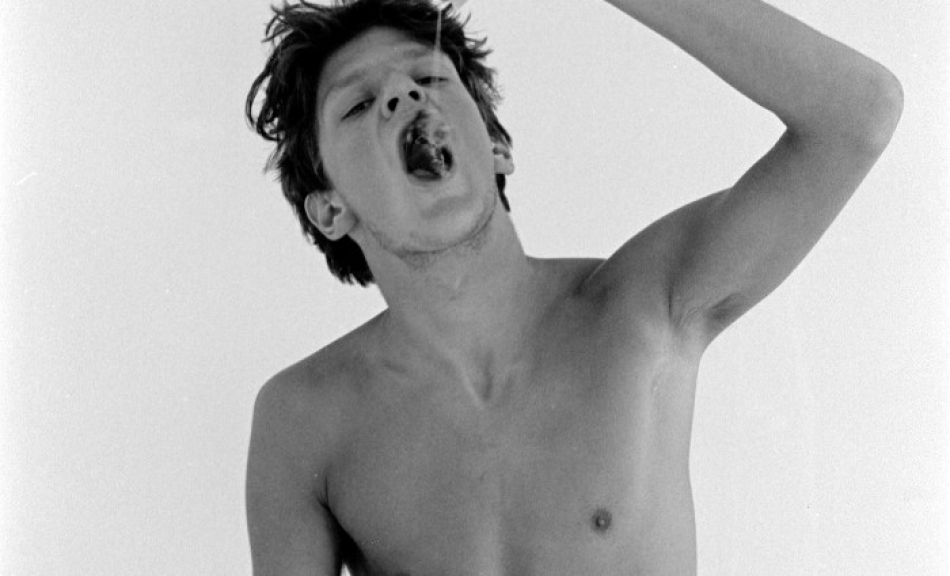 Jan Fabre. STIGMATA is a voyage into the memory of one of the biggest contemporary artists through drawings, photographs, sculptures, costumes, texts quotes, archival documents and study models – which Fabre refers to as "Thinking Models" – and filmic documentations of his performance and poetic actions, from the second half of the 1970s to the present. Visitors are greeted by a labyrinth of tables introducing the artist's philosophies. This tool serves to understand his ideas, his memories, his art, profoundly inspired by the traditions of Flemish painting and focused on the study and use of the body.
Examining and liberating
the body is a sacred duty.
My catechism:
Art is the father
Beauty the son
And freedom the spirit.
Jan Fabre, 1983
curator: Germano Celant
---
SOLOPERFORMANCE
WORLD PREMIERE
JAN FABRE – I am a Mistake, a new solo performance
Thursday, 13.07.2017, 9:30 p.m.

For Jan Fabre, each solo performance is a self-portrait; a quest for the very soul of his schizophrenic self. With "I am a mistake", he exposes the shortcomings of every
human being. As in all his unique performances, he does so by looking for his own physical and mental limits.
TICKETS: www.impulstanz.com
in cooperation with ImPulsTanz