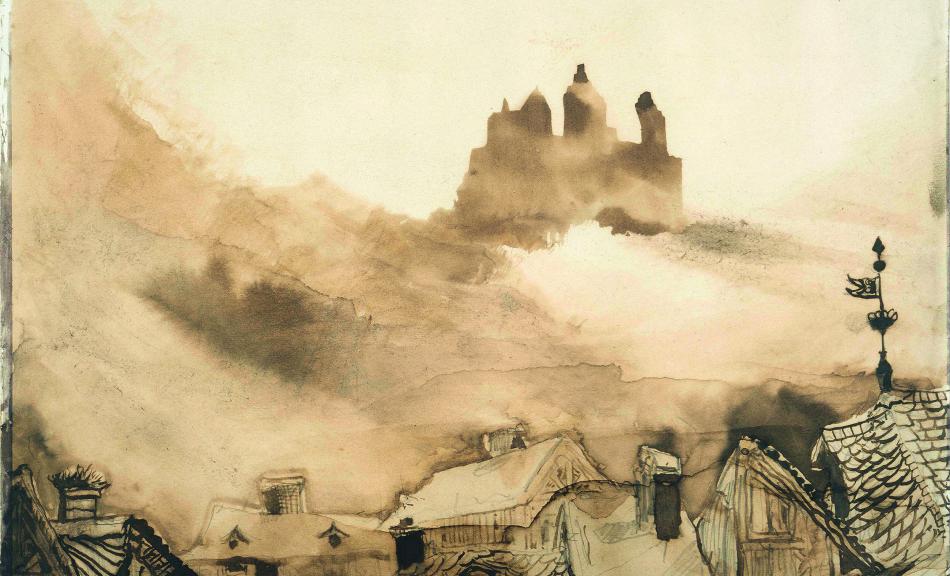 The writer Victor Hugo (1802–1885), a figurehead of French Romanticism and homo politicus par excellence, became an institution in his own right already during his lifetime. The emotional power inherent in his seminal novels including The Hunchback of Notre Dame (1831) and Les Misérables (1862) continue to capture the imagination of audiences all over the world to this day.
For decades, this visionary writer also pursued a passion for painting. With his depictions of whimsical characters living on the fringes of society he paid tribute to Francisco de Goya, while his magical and somber renderings of cathedrals and palaces conjure up the spirits of the past whose precious relics he believed to be endangered. Victor Hugo handled his painting materials with a seemingly limitless freedom: daubing with sepia, and at times using unconventional materials such as coffee dregs or dust, his approach was often quite random, resulting in images of conjecture and vague possibilities.
The comprehensive exhibition at the Graphic Cabinet will include some 80 works on paper by Victor Hugo which will be juxtaposed with works by his pre-modern predecessors such as Alexander Cozens and William Turner. Taking into account his fruitful connections with eminent personalities from literature and art, Hugo's double talent will be embedded into the context of a colorful era.
---
Curator: Ivan Ristić