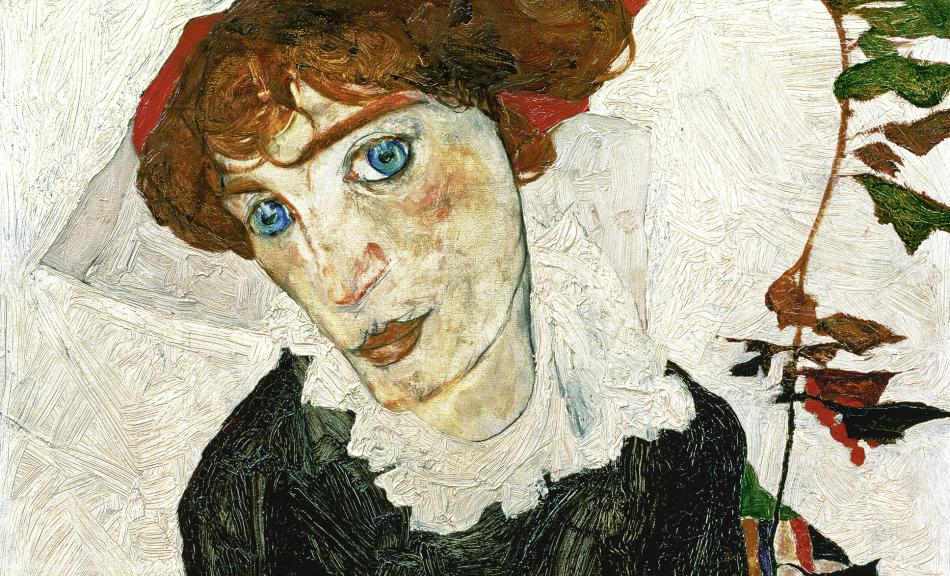 The painting "Portrait of Wally Neuzil", housed by the Vienna Leopold Museum, is among the most well-known works by Egon Schiele. The upcoming exhibition at the Leopold Museum curated by Diethard Leopold, Stephan Pumberger, and Birgit Summerauer seeks to uncover the person behind the portrait, Walburga "Wally" Neuzil (1894-1917), approaching her through artworks, autographs, photographs and documents. Featured in the presentation will be eminent paintings by Schiele, such as "Death and the Maiden", an important loan from the Belvedere, as well as drawings and watercolors by Schiele for which Wally acted as a model. The exhibition comprises works from the Leopold Museum, the Leopold Private Collection as well as loans from Austrian and international collections.
The exhibition examines the stages of Wally's life, her professions, from model to nurse, and tells the tale of a woman's fate in fin-de-siècle Vienna, between self-sacrifice and self-fulfillment, between a life without taboos and profound humanity.
Walburga/Wally Neuzil was not only Egon Schiele's model from early 1911 but also his girlfriend and faithful companion until the spring of 1915. Having started out as one of many models, she soon played a key role in Schiele's life and works. Schiele created himself, his vision of an artist, through his works, while Wally revealed to him a world that was indispensable for this development – an open sexuality that had progressed from the constraints and dangers encountered by adolescents towards an emotionality enjoyed on an equal footing, an ability to have relationships and with it a more stable, reliable self.
While she modeled for Schiele, Wally was also working as a sales assistant, a cashier and mannequin at a clothing store. Together with Schiele she moved to Krumau in the spring of 1911 and visited him in Neulengbach. She stood by him during his time in prison in April 1912, trusted in his integrity and provided active support throughout this crisis. Until early 1915 she remained the person the artist related to most closely.
In 1915 Schiele separated from Wally in a devastating scene and decided to marry Edith Harms, who hailed from a middle-class background. The fact that Schiele was drafted into World War I as a soldier was certainly one of the reasons behind this speedy wedding.
Wally Neuzil overcame this severe crisis and decided for her part to return confidently and actively to society. She trained to be a nurse and worked in a war hospital in Vienna. In 1917 she volunteered to go to Dalmatia, where she died towards the end of that year from scarlet fever aged only 23.
Wally was much more than merely a passive model. What is most striking about her portraits is the look in her eyes. Wally's "mirror gaze" shows her to be at peace with herself, to look calmly and inquiringly at her companion, thus challenging him to question himself. The enigmatic power of this look, so similar and yet so different as that captured by Leonardo, makes her a modern Mona Lisa.