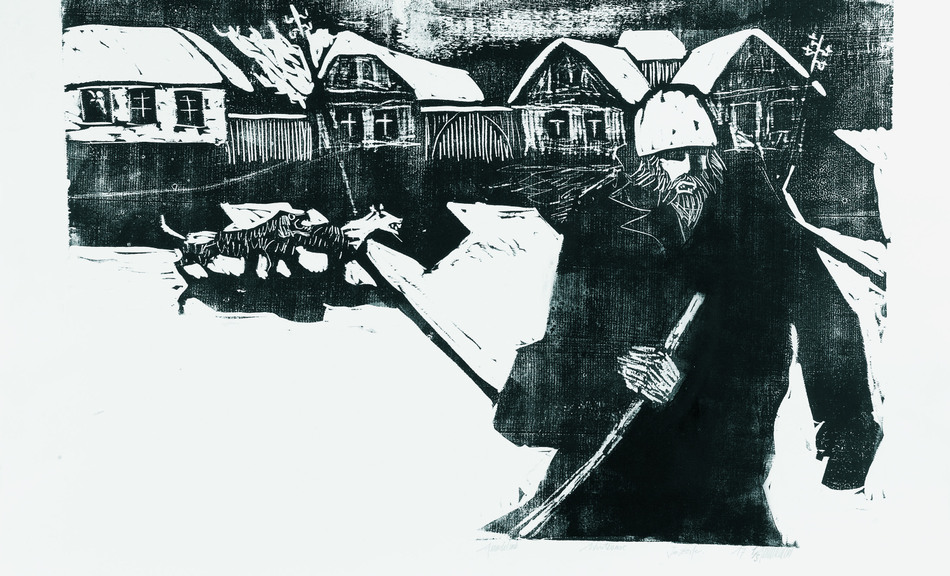 "The drawing is the foundation of my work. I always look at the drawing first so that I know if the painting is good. To me drawing is like a mother who carries her child into life. There is a saying that the apple does not fall far from the tree trunk, and it is that way in art too. The apple is the painting, but the drawing is the tree trunk." This is how the artist, who was born in 1933 in Werschetz (Vršac) in the Banat (today Serbia), expresses the significance of drawing within the entirety of his artistic creation.
As a follow-up to an exhibition of paintings by the artist at the Leopold Museum in 2006, Robert Hammerstiel's graphic work is the focus of the current show, which is being personally curated by Rudolf Leopold.
The exhibition is entitled "Winterreise" (Winter Journey), an allusion to Schubert's song cycle and to the artist's feeling of being a "kindred spirit" with the composer. Like Schubert, Hammerstiel also feels that he is a wanderer, driven and restless.
In a project marked by his childhood experiences of exile and internment – after escaping from the camp he one night heard his dead grandmother singing Schubert's "Winterreise" – that was realised on the occasion of the composer's 200th birthday and the 50th anniversary of his own "Winter Journey", Robert Hammerstiel created a cycle of drawings and woodcuts inspired by Schubert's song cycle, whereby he also published the "Winterreise" print series.
In addition to these works, the exhibition also presents drawings and woodcuts as well as intensively colourful steel monotypes created by the artist between the 1960s and 2008, including two works of particularly large format extending to nearly seven meters.

A catalogue is being published to accompany the exhibition:
Leopold Museum Foundation (ed.)
Robert Hammerstiel. Winterreise
Zeichnungen & Druckgrafik
92 pages, 81 illustrations
in German
€ 19,90