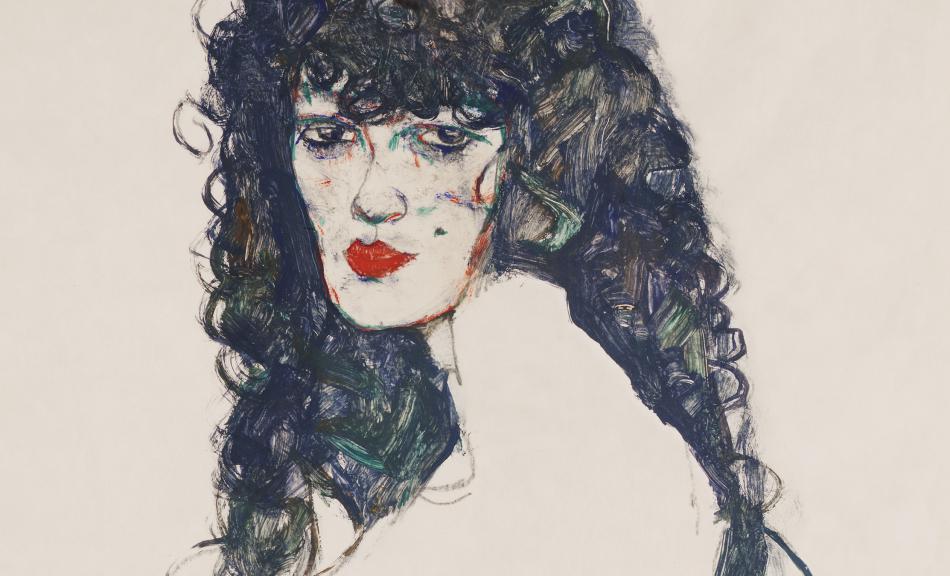 On the occasion of its tenth anniversary, the Leopold Museum will dedicate its 2011 autumn exhibition to the oeuvre of EgonSchiele. The exhibition's title "Melancholy and Provocation" refers primarily to the early oeuvre of the artist who died in 1918 when only 28 years of age. For Schiele's early chief works, which he created from 1910 when he was only 20 years old, are characterized by a strong sense of melancholy and sadness, but also by his fascination with the unusual and the ecstatic. His first solo exhibition, held at the art salon Miethke in 1911, was dominated by elegiac works, revealing a dark and mystical coloring, a melancholy subject matter as well as the artist's radically physical manner of self-portrayal.
Many of Schiele's works created between 1910 and 1914 were subjected to strong publiccriticism. The audiences of his day were especially shocked by Schiele's provocativenudes whose drastic and direct manner of representation went far beyond the conventions prevalent at the time. Even Schiele's colleague Oskar Kokoschka, who was only a few years his senior, did not dare to create renderings of such a provocative nature.
With their often stark proportions and bold colors, Schiele's depictions of the body representearly masterpieces of Expressionism. In this exhibition, the singularity of theserenderings is highlighted through works by other artists that were either created within Schiele's artistic environment or are closely related to his depictions in terms of their subject matter. Another emphasis of this exhibition will be on the importance of pose and movement in Egon Schiele's oeuvre. In his early depictions of his closest friends, including the mime artist Erwin Dom Osen and the dancer Moa, as well as in his own highly original positioning in front of his friend Anton Josef Trčka's camera, Schiele's enthusiasm for transforming the human body into a complete work of art can be clearly felt. These themes and the individual artworks to be displayed are being selected under the curatorship of Elisabeth Leopold who is intent on incorporating the views of her husband, the Schiele collector and museum founder Rudolf Leopold, into this exhibition.
As suggested by the exhibition's subtitle – the Egon Schiele Project – the present exhibition will not be limited to a historical contemplation of Egon Schiele's masterpieces alone. Rather, six select artists from the fields of visual arts, dance and performance will be allocated one room each, permitting their work to enter into a captivating dialogue with the oeuvre and personality of this eccentric fin-de-siècle artist. With the exception of the Viennese performance artist Rudolf Schwarzkogler, who died in 1969, all these artists are living artists who enjoy a high profile within the contemporary art scene.
They are:
• Rudolf Schwarzkogler (curated by Hubert Klocker)
• Günter Brus
• Elke Krystufek
• Franz Graf
• Claudia Bosse
• Philipp Gehmacher
This part of the exhibition will be curated by Diethard Leopold. As a psychotherapist, exhibition curator (Vienna 1900, Otto Muehl) and the son and biographer of the collectors Elisabeth and Rudolf Leopold, he is likely to have a unique perspective, allowing him to offer a fresh approach that might diverge somewhat from a conventional art historical analysis.