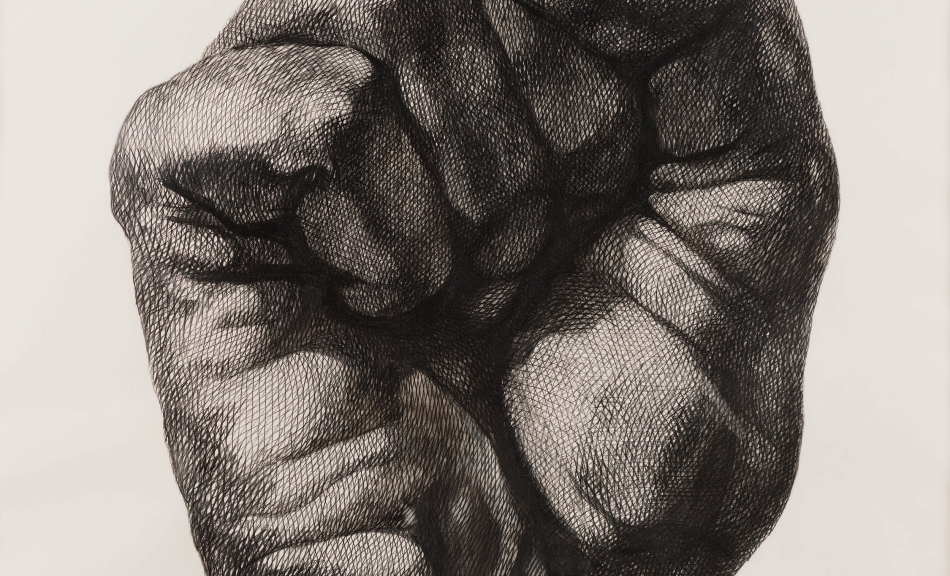 The first exhibition at the Leopold Museum in 2011 features the important Austrian Artist Florentina Pakosta, born in 1933 in Vienna.

This exhibition gives an overview of work to date by the contemporary Viennese artist Florentina Pakosta. This graduate of the Academy of Fine Arts, Vienna has been a member of the Vienna Secession since 1971.

Her work takes socially critical realism as its starting point. Beginning in the late 1950s, Florentina Pakosta used pencil drawings and India ink works to examine anonymous character types whom she met at inns, on the streets or in train stations. Parallel to this, she was also experimenting with a cubist formal language.

Over the course of time, her psychology-focused portrayals of human beings were reduced to stereotypical characters which she sometimes alienated to the point of becoming caricatures, and which occasionally even ended up as monstrosities. Bodies and facial features are doubled in a surrealistic manner, metal tools grow out of heads, and people arm themselves with strange, dangerous-seeming attributes.

In the 1970s, Pakosta began creating the monumental character heads which were to garner her widespread fame. These works are inspired by the technique of copperplate engraving, and they easily fill even gigantic formats. The coldness of feeling one sees in those portrayed contains a threatening degree of pent-up aggression, aggression which occasionally expresses itself via grimaces reminiscent of the famous character heads of baroque sculptor Franz Xaver Messerschmidt.

Further themes in Florentina Pakosta's works from the 1980s are uniformity and control. Pictures of tightly packed crowds, in which tendencies toward stereometry and the repetition of motifs become increasingly evident, ultimately lead into the artist's next phase. In the so-called Tricolor Paintings, Florentina Pakosta modulates constructivist compositions of structures and colors while also broadening her artistic spectrum towards concretism.

Biography:

| | |
| --- | --- |
| 1933 | born in Vienna |
| 1952–1956 | studies in Paris, Venice, Prague and Amsterdam |
| 1956–1960 | studies painting at the Academy of Fine Arts with Josef Dobrowsky |
| 1963 | extended period of study in Paris |
| 1971 | becomes a member of the Vienna Secession |
| from 1972 | studies the work of Franz Xaver Messerschmidt |
| from 1975 | large-format drawings, publication of her own prose texts |
| 1975 | Theodor Körner Award |
| from 1977 | use of stencils |
| from 1979 | focus on the themes of "gesture" and "crowds" |
| 1984 | award from the City of Vienna for graphics |
| from 1988 | creates serial Crowd Still Lifes and Tricolor Paintings |
The artist lives and works in Vienna.