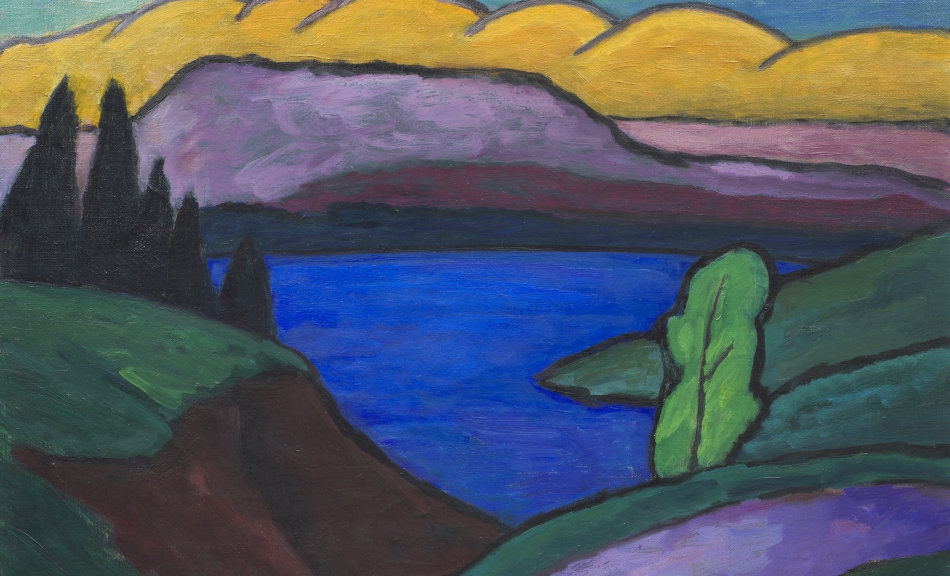 Gabriele Münter (1877–1962) was much more than just "the woman by Kandinsky's side". Thanks to exhibitions and publications on her oeuvre, especially throughout the past two decades, she has earned wide recognition as one of the leading protagonists of the German avant-garde. Now, the Leopold Museum is the first institution in Austria to dedicate a comprehensive solo exhibition to her work. Divided into ten thematic emphases, the exhibition highlights the stages of the Expressionist painter's life, which often coincided with changes in her style and lively interest in untested techniques and subjects.
Born in Berlin, Münter's artistic talent became apparent while she was still a child, but it wasn't until a trip to relatives living in the US in 1899/1900 that she discovered her interest in photography and developed a keen eye for image details and composition. In the art metropolis Munich and on extended travels with her teacher and companion Wassily Kandinsky, she started to create Impressionist landscape studies, before venturing to reduce her pictorial compositions to color fields in 1908 in the Bavarian town of Murnau am Staffelsee, which would later become her elective home. Employing bold contours, which were inspired in equal measure by Bavarian reverse glass painting and Fauvist forays, she developed a style of painting that was detached from the subject, and from 1912 at times entirely abstract. She shared her drive for intuitive painting with the major representatives of the artists' association Der Blaue Reiter whose works also feature in the exhibition. Between 1915 and 1920, Münter lived in Scandinavia and painted works in muted colors which focused increasingly on the human figure and portrait-like features. In the 1920s, her brushwork became noticeably calmer, and during a long stay in Paris, her style started to exhibit tendencies towards New Objectivity. The productive period from 1930 until the artist's death was shaped by an expressive synthesis of previous experiences. During this time, her paintings also reflected mundane impressions derived from Münter's immediate environs, including industrialization and the changes to the landscape associated with it.
Around 120 exhibits from public and private international collections – including oil paintings, printed graphic works, drawings, photographs, artisanal objects and sketchbooks – afford profound insights into the artist's multi-faceted oeuvre.