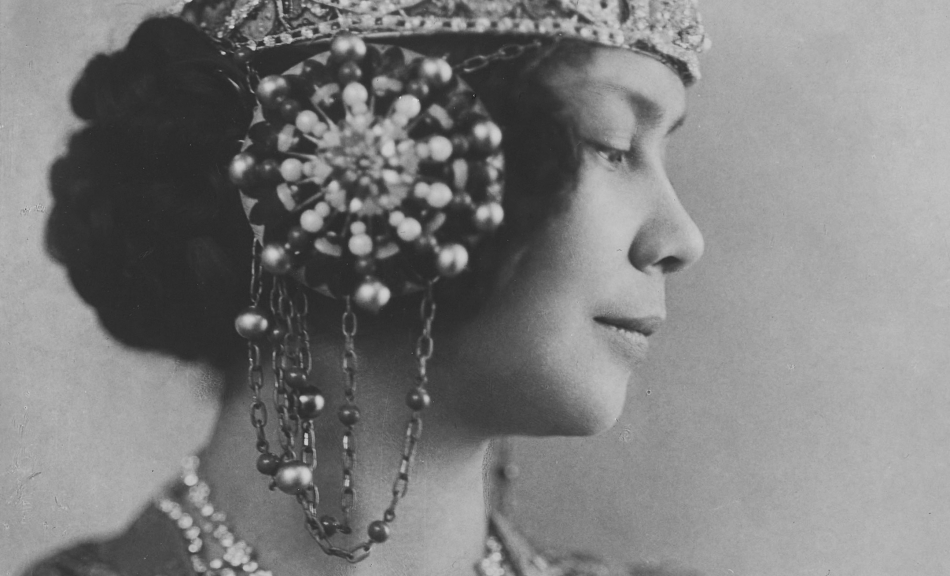 She was a celebrated star of the film and theater, a modern woman of the 1920s, politically active and perhaps the most portrayed woman of her time. The roles of Tilla Durieux (1880–1971) were as varied as the artists for whom she posed as a model, among them Auguste Renoir, Max Slevogt, Lovis Corinth, Franz von Stuck, Charley Toorop, Ernst Barlach, Oskar Kokoschka, Max Oppenheimer and the photographers Lotte Jacobi and Frieda Riess.
The Vienna born Ottilie Helene Angela Godeffroy was drawn to the stage from a young age and changed her name – derived from her paternal grandmother – to Tilla Durieux. Following her actor's training in her hometown and stints in Olomouc and Wroclaw, Durieux made it to Berlin in 1903 to play under Max Reinhardt. After playing small roles, she celebrated her breakthrough as Salomé in the eponymous play by Oscar Wilde, marking the birth of the myth of Tilla Durieux. She subsequently appeared in all the major European theaters, and liked to take on new, challenging roles not only on the stage but also in front of the camera.
Through her first husband, the artist Eugen Spiro, Durieux first came into contact with the visual arts and the corresponding circles which she herself would become a part of via her second husband, the art dealer and publisher Paul Cassirer. Durieux remained active as a collector and model for artworks until the onset of Nazi rule in Germany. Her commitment extended not only to art but also to social and political issues, whether during her time in exile in Zurich during World War I, during the turmoil of the Munich Soviet Republic or as a member of the Zagreb resistance against National Socialism.
The comprehensive exhibition at the Leopold Museum is the first to investigate the fascination Tilla Durieux held already for her contemporaries, and to explore the traces of this scintillating personality through portraits of all media. Featuring rarely exhibited archival material and international loans, the presentation highlights Durieux's career, her social and artistic milieu as well as her life shaped by political upheaval.
The exhibition was created in cooperation with the Georg Kolbe Museum and the archive of the Akademie der Künste, Berlin.
| | |
| --- | --- |
| Media partner of the exhibition | |
| | |