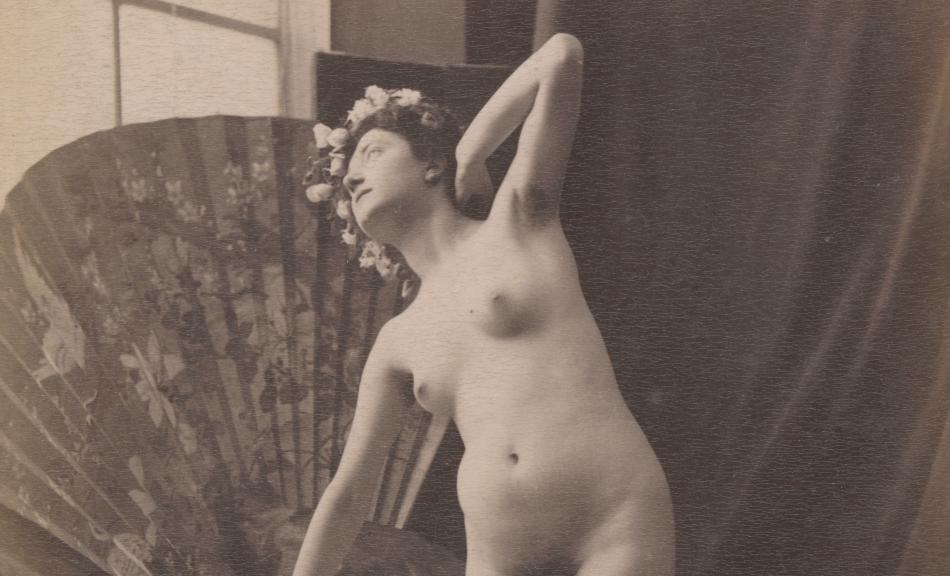 The rapid growth of photographic studios in the mid-19th century made it increasingly difficult for them to survive on commissioned portraits. This gave rise in the 1860s to a highly competitive market of collector's images with new themes and formats. Rather than selling few prints of a photograph to individual clients, the studios now produced countless copies (positives) which were distributed via publishing houses. Among the most successful instances of a photographer turned publisher was Otto Schmidt. His success in 1873 with his series showing "Viennese Types" was followed by the production of study sheets which served as templates not only for artists but also for (artisan) craftsmen and architects. He created some 4,000 landscape, architecture and hand studies. However, it was the production of nude studies that proved to be most lucrative, as it was a business conducted on a global scale. His was incidentally the most extensive production of nude studies in the Austro-Hungarian Monarchy, a tradition which was continued by his successor, the painter Eduard Büchler.
The exhibition examines a historical body of images and investigates the connections between esthetics and economy, and the circulation and consumption of images which were owned by numerous painters and sculptors, but also by physicians, anthropologists and "connoisseurs". As some of these pictures were deemed "indecent" and regarded as a provocation of bourgeois ideals, they at times prompted disputes that had to be settled in court.
This exhibition is a cooperation between the Leopold Museum and Photoinstitut Bonartes.