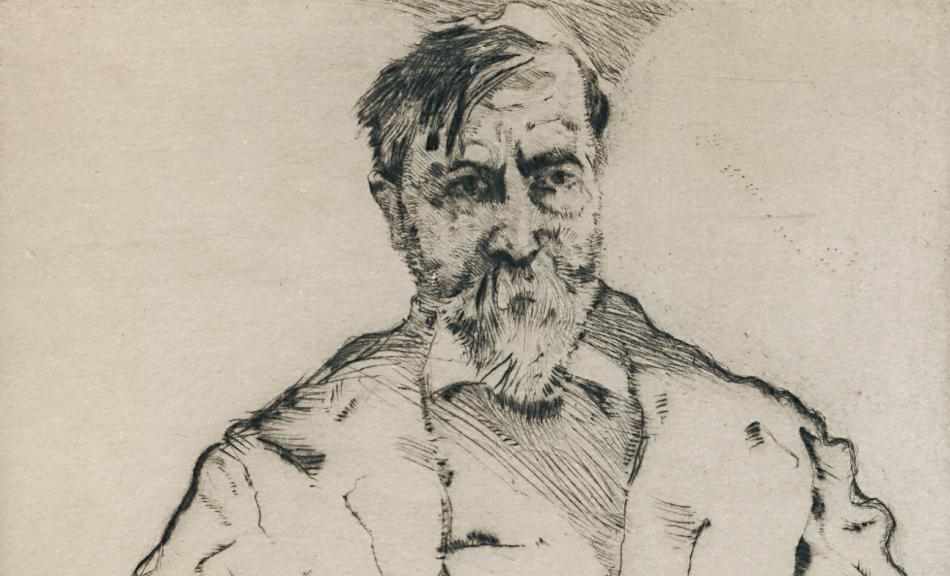 This presentation at the Leopold Museum is the first to showcase a compilation of select works from the generous donation, comprising some 350 artworks, gifted by the former gallery owner, publisher and art collector Helmut Klewan who, over five decades, compiled a comprehensive collection of writers' portraits created using various media but primarily as works on paper.
As Klewan put it, a portrait of an author created by an artist is "doubly fortunate; you kill two birds with one stone". It is precisely this double legibility of writers' portraits that the exhibition focuses on. Much like in a flip-flop image, the artworks oscillate between the poles of portraitist and portrayed. When Salvador Dalí captured the creator of the immortal Don Quixote on paper, is it him or Miguel de Cervantes who takes center stage? Does Alfred Kubin's depiction of Adalbert Stifter say more about the writer or the artist himself? The exhibition exposes surprising interconnections between literature and the fine arts, playfully weaves a tight net between centuries, continents and art disciplines, and brings kindred thinkers and artist circles back to life.
Artists including Max Beckmann, Lovis Corinth, George Grosz, Oskar Kokoschka, Isolde Ohlbaum, Emil Orlik, Pablo Picasso, Auguste Rodin and Félix Vallotton exploited the riches of literary history, capturing close friends or literary heroes on paper or canvas. Despite the exhibition's tongue-in-cheek exuberance, it nevertheless conveys a moral undertone which, as a serious commentary on our times, should not be ignored.
| | |
| --- | --- |
| Media partner | |
| | |