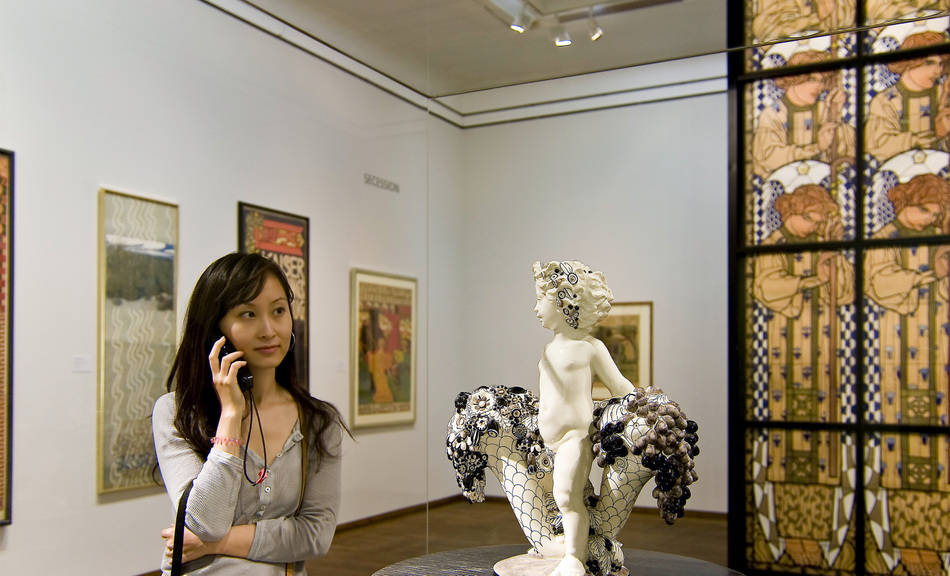 Audioguide APP
Fee per download: € 3.99

Audioguide
Audioguided tours with musical accompaniment are available in German, English, Italian, and French and offer information on and background knowledge of the collection, artworks, artists, and architecture.
For special exhibitions we offer audioguided tours in German and English.
The audioguides are available at the information desk on the ground floor after depositing an ID card.
Fee per audioguide: € 4,00
Audioguide "Take Two": € 7,00